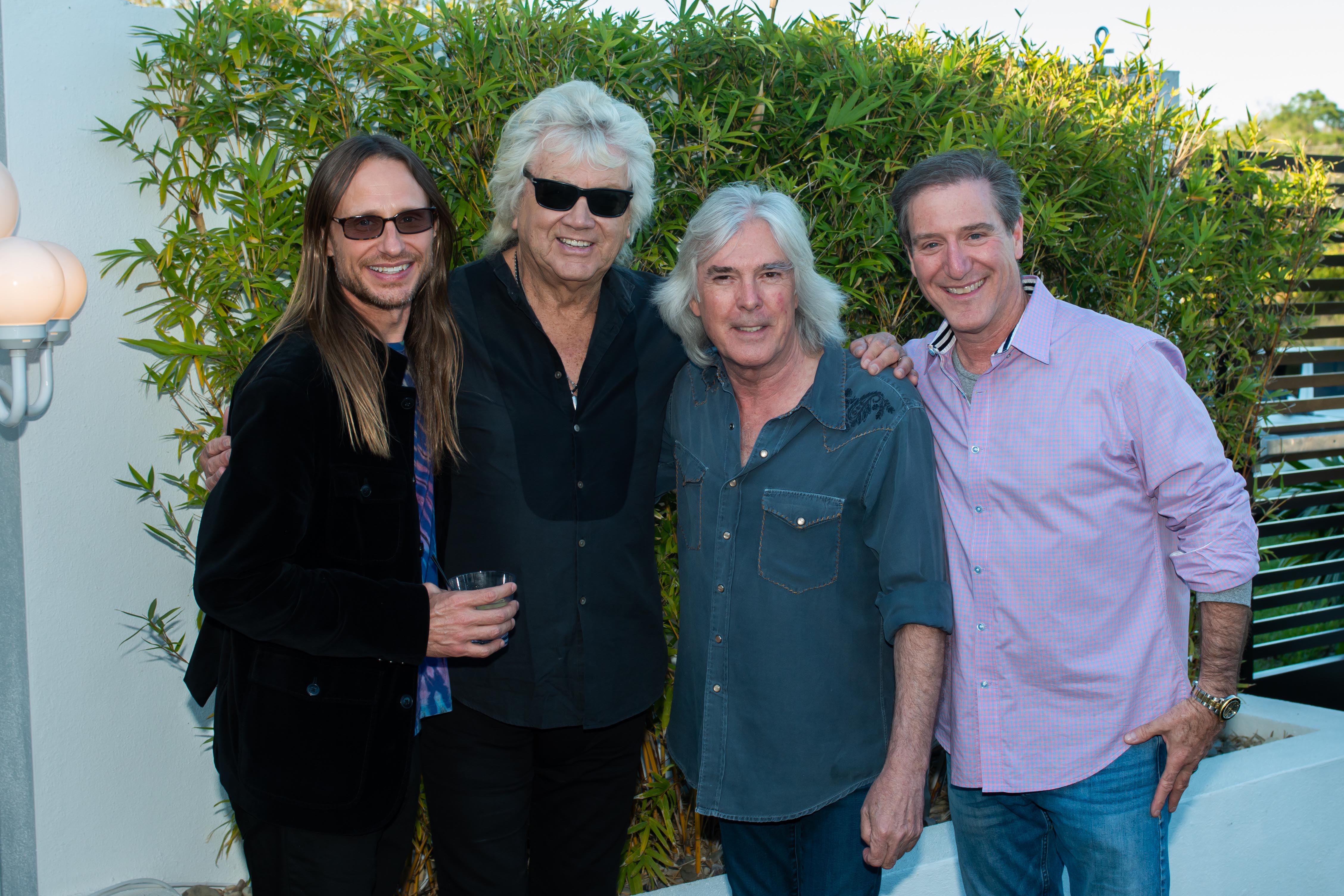 April 25, 2019
Rocking it out at Kalea Bay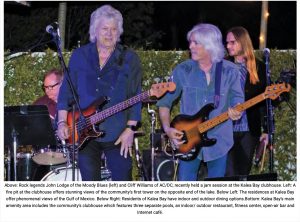 Every night in and around the Kalea Bay clubhouse is special. Some residents and their guests enjoy the phenomenal cuisine served in the club. Others prefer the front-row seats for evening sunsets from the pool bar. And yet others will sip their cocktails from a cozy perch around the firepit.
But, in late March, a few Kalea Bay residents, their guests, and other VIPs, were treated to a very special event at the clubhouse – a jam session by two Rock Legends, John Lodge of the Moody Blues and Cliff Williams of AC/DC.
Norman Love of Norman Love Confections won the jam session as the high bidder during the recent Celebrity Martini Glass Auction. He determined Kalea Bay was the ideal location for the event, which benefited The Veterans Support Fund.
And while the night will long be remembered by those who attended, there will be many more in and around the clubhouse.
"Our clubhouse is the social and recreational centerpiece of the community," said Inga Lodge, Vice President of Sales & Marketing for Kalea Bay, the gated, luxury residential high-rise community being developed on Vanderbilt Drive in North Naples. "Not only is it a dramatic sight as residents and visitors drive into the community, but it's the envy of every community in the Naples area."
Kalea Bay's 88,000-square-foot main amenity area is located on the north side of the large lake at the community's entrance.
The 25,000-square-foot clubhouse features three individual pools, including a resort pool, an adults-only pool and a children's pool, plus an expansive pool deck, an open-air bar, an indoor/outdoor restaurant, fitness center, poolside bistro, a lakeside fire pit, kid's game room and event lawn.
All three pools overlook the lake and provide a multitude of recreational options. Expansive sun decks with lounge chairs and native, tropical plants separate each of the three pools for the ultimate in privacy.
If basking in the sun or taking a refreshing dip in the pool isn't on a resident's schedule, perhaps meeting friends for lunch, dinner or drinks is.