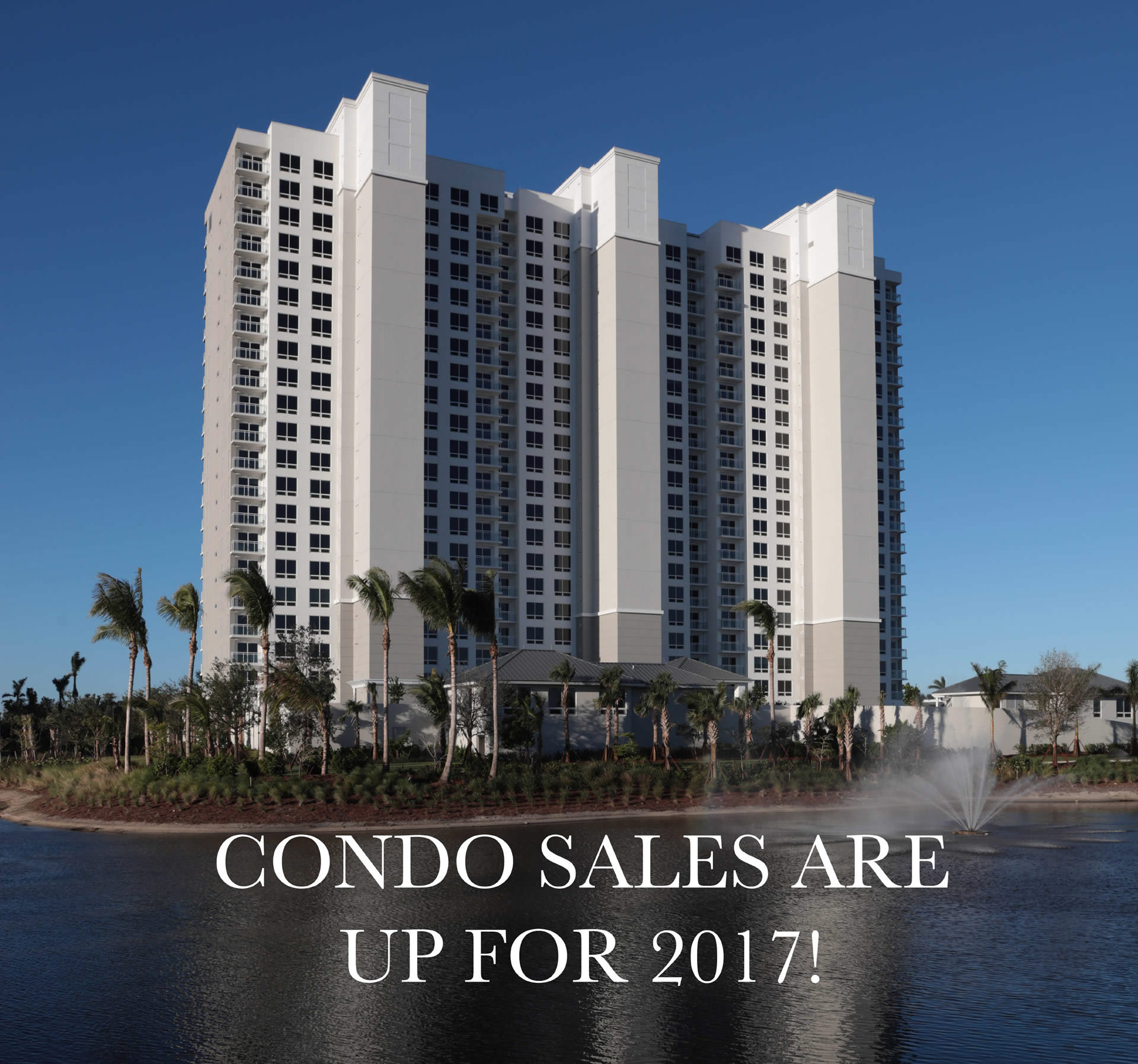 January 24, 2018
NEWS YOU CAN USE
Hurricane Irma made a dent on home sales in the Naples area in the final months of 2017.But total sales still came in higher than in 2016, which had its own set of challenges including economic uncertainty stirred up by a presidential election.
Sales rose 4 percent over the year to 8,815, up from 8,510 a year earlier, according to the latest report by the Naples Area Board of Realtors.
The report tracks resales, or existing home sales, made by the Realtor association's members in Collier County, excluding Marco Island.
Irma left its mark in the final months of the year.
In 2017, pending sales — or new contracts written — rose 2 percent over the year. There were 9,121, compared to 8,903 in 2016.
For condominiums there were two "hot price ranges," Hughes said. The $300,000 to $500,000 segment saw a 14 percent rise in new contracts over the year, while the $1 million to $2 million category saw a 28 percent increase in activity.
Single-family home sales rose 2 percent year-over-year in 2017, increasing to 4,347. Condo sales were up 5 percent, growing to 4,468.
The "shining star" was condominiums in the $1 to $2 million segment, said Brenda Fioretti, managing broker at Berkshire Hathaway HomeServices Florida Realty in Naples. Pending sales rose 28 percent, while closed sales increased 14 percent year-over-year. 
North Naples saw the most activity last year, with a total of 2,447 sales. That was a 6 percent increase from 2016.
While it's a smaller market, the over $2 million segment saw a 20 percent hike in sales over the year with 406 in 2017.
"We had a great year in 2017…and I can't really help but be optimistic…as we go into 2018," said Tom Bringardner Jr., president and CEO of Premier Commercial.
He's optimistic because employment is high, inflation is increasing slowly and the stock market is strong.
The inventory of condos on the market fell by 3 percent over the year in December to 2,806. In the $1 million to $2 million segment, it dropped by 18 percent.