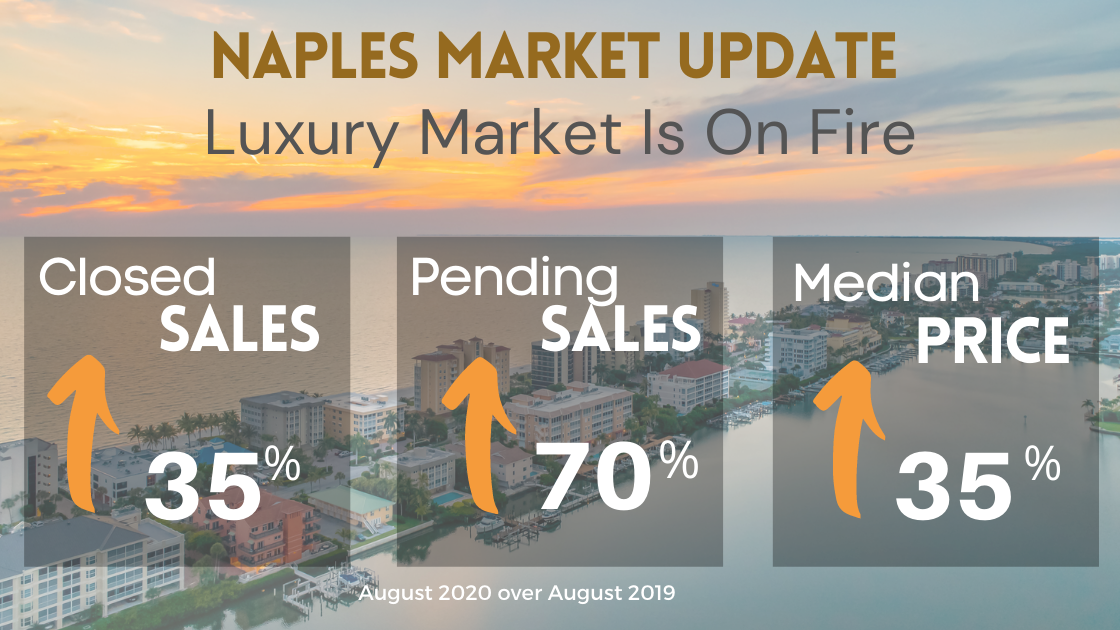 September 23, 2020
NAPLES BUYING FRENZY
Nationwide existing-home sales soar to the highest level since 2006 and Naples is no exception.
Closed sales across Naples increased 35% in August over August 2019, and the highest month-over-month increase in pending sales compared to any other month reported in 2020, with a 70.4 percent increase to 1,479 pending sales from 868 pending sales in August 2019,  according to a report from the Naples Area Board Of Realtors.  Home buying activity in Naples during the last three months exceeded the activity reported in the first three months of 2020, more typically known as our peak resident season.   Broker analysts reviewing the report predict this momentum-driven from more closed sales, more new pending sales, and more new listings compared to a year ago, will set the Naples area housing market up for continued positive performance into the fall months. 
Geographically, closed sales of properties in the Naples Beach area during August increased 84.4% and saw an 82%  increase in the median closed price.
Now has never been a better time to take advantage of our pre-construction pricing for Tower 300 at Kalea Bay.